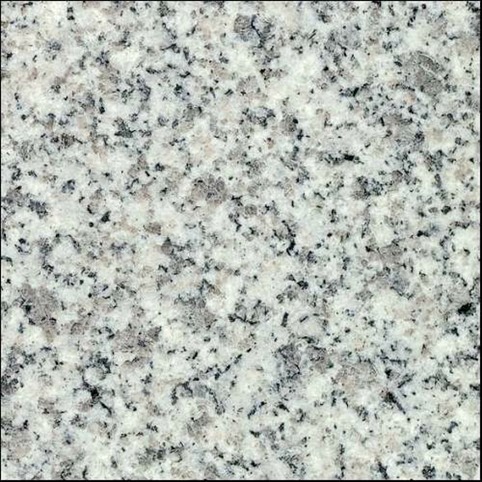 Granite is an ingeous rock found at the Earth's surface.  Granite began as a liquid magma that slowly cools over tens of millions of years in the center of the Earth.  Due to extreme pressure, slow cooling and time, granite is very, very dense.  It is an almost impenetrable product requiring very littlemaintenance.
Granite is harder than limestone, travertine, slate and marble and is the best product for kitchen countertop applications.
VARIATION IS AN INHERENT CHARACTERISTIC OF ALL GRANITE, AND ENHANCES THE APPEARANCE OF ANY ROOM.
GRANITE FINISHES:
Polished: 

 

Non-chemical finish that reflects light and gives appearance of depth

Honed:  Smooth, non-reflective finish (matte)
Flamed (custom):  Process of exposing the stone's surface to a constant high temperature, leaving a textured lock
GRANITE CARE & MAINTENANCE
Sealers:

Once the grout has properly cured, it is recommended to seal the stone with a high quality penetrating sealer.  Generally stone sealers are designed to penetrate the stone leaving a non-sheen, natural look and provide protection from liquids that would otherwise absorb into and possibly stain the stone.  Various maintenance products are available to enhance and highlight the character and beauty of the stone while sealing at the same time.

Cleaners:
Do not clean any natural stone with an acidic cleaner, including vinegar, or anything with a lemon or lime on the label.  These products will damage the stone.  It is always recommended to use a cleaner specifically designed for natural stone.